News
The California Health and Human Services Agency (CHHS) today announced two key appointments at the Office of Systems Integration (OSI), Adam Dondro as agency information officer (AIO) and Tony Fortenberry as deputy director for the Child Welfare Digital Services (CWDS) project.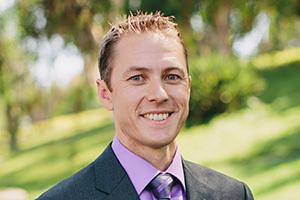 Agency Information Officer Adam Dondro
Dondro will oversee the technology and governance functions within the agency. As AIO, he will provide oversight and coordination for the strategy and activities of information technology (IT) offices throughout the agency, its constituent departments, and electronic interface partners. He will also lead the agency's governance structure to plan enterprise direction, coordinate the handling of critical IT policy issues, and lead the development of IT business and tactical plans.
"Adam's enterprise view of data, architecture and planning will serve us well as OSI supports the critical systems on which so many Californians depend," said OSI Director John Boule. "His emphasis on efficiency, innovation and customer service will benefit the departments we serve."
Since 2013, Dondro served as the assistant director for horizontal integration at California Department of Social Services. From 2010 to 2013, he served as the assistant secretary for external affairs at the California Technology Agency. His experience also includes five years in the Legislature in both policy and budget roles.
Based at OSI headquarters, Dondro leads a team of 15 staff who work directly with department chief information officers, chief technology officers and enterprise architects throughout CHHS.
Recently appointed as OSI deputy director, Fortenberry has served as project director for CWDS for the past year. He is a veteran technology executive with more than 25 years of experience working in the industry, including ten years of experience with California state government working in roles in IT procurement, contract management, vendor performance evaluation, and Independent Verification and Validation (IV&V).
"I am pleased to have Tony join OSI as a deputy director to lead this innovative project," said OSI Director John Boule. "Tony's vast experience in product design, organizational strategy, agile methodologies and open source software is a tremendous resource for our agency."
OSI Deputy Director Tony Fortenberry
Fortenberry has worked extensively as a management consultant, technology advisor, and procurement specialist for California government agencies, healthcare services providers, and nonprofit organizations. Prior to serving as project director for CWDS, he worked on various projects at CalPERS, CalHEERS, the California Horse Racing Board, California Department of Fish and Wildlife, California Public Utilities Commission and California Department of Technology, among others. Career highlights include serving as chief technology officer for Communication Service for the Deaf (CSD), based in Austin, Texas, and as chief information officer for the City of Northglenn, Colorado.

"Tony provided steady leadership and tremendous insight as we launched California's first major project using agile methodologies," said OSI Chief Deputy Director Peter Kelly. "His unwavering commitment to the project and staff will serve us well."

As a part of CHHS within the Office of Systems Integration, Child Welfare Digital Services is developing a modern platform and infrastructure to replace a 20-year-old legacy child welfare management system used by county case workers. The project consists of eight digital services to replace the Child Welfare System/ Case Management System (CWS/CMS) that manages work for county child protective services programs, foster home approvals and licensing, and other critical functions that allow case workers to protect children.
In November of 2015, after a decade of planning, the project changed its development strategy from the traditional "waterfall" approach to using agile methodologies which focus on iterative development cycles and a rapid feedback loop with end-users. Agile teams work in two-week sprints with daily status meetings to measure progress. With the project's first code release in March, teams of state staff and contractors, including designers, developers and project managers, have been working toward full velocity under the new approach. Momentum is building as more developer teams are joining the effort each month.
Fortenberry joins Department of Social Services Deputy Director Kevin Gaines and County Welfare Directors Association Executive Liaison Penni Clarke as members of the project's Executive Leadership Team.
Child Welfare Digital Services (CWDS) has reached a major milestone, delivering the project's first software release for testing and technical feasibility to a small subset of county users. The Intake Digital Service team has developed the ability for end users to securely log on to the CWS-New System, as well as the ability to search for people. The new search functionality is far more powerful than the legacy system, and with user testing and feedback, it will enhance case workers' ability to more quickly locate individuals in the child welfare system.
"We have reached a significant technical milestone, building the foundation to deliver state-of-the-art digital services and connecting the legacy database to our new platform that will provide modern tools for case workers to help protect children," said Project Director Tony Fortenberry.
For this software release, the Intake Core County team members include Butte, Yolo, Santa Cruz, Fresno, Ventura, and Los Angeles. This small sample of end users will provide feedback and validate that the functionality is working properly, with the next step to include users in additional counties.
While seemingly limited in scope, these basic features require a complex technical foundation to allow the digital service to interact with the legacy CWS/CMS database in a production environment. This first release demonstrates that the underpinnings of the development strategy are sound, and will allow the project to ramp up additional functionality much more rapidly. In November of 2015, the project changed its development strategy from the traditional "waterfall" approach to using agile methodology, the first such major project in California state government to do so.
"We are actively delivering software much faster than we would have if we had stayed the course with the monolithic procurement and waterfall development model," said Peter Kelly, OSI Chief Deputy Director. "By leveraging agile development methods, we are nimble and better able to meet the ever-changing needs of our end users."
The effort to replace the legacy CWS/CMS system began in 2002 with the CWS/CMS Strategic Plan to modernize the system, leading to the CWS Web project, approved in 2004. The California Legislature cancelled the project in 2011, due to budget constraints, and required a study of CWS/CMS to answer specific question related to the existing system and approaches to address missing functionality. The Child Welfare Services – New System (CWS-NS) project received budget approval to move forward in 2013. Late in 2015, the state chose to take the project in a different direction by cancelling its planned procurement of a single implementation vendor, which would not have delivered working software for end users until 2019, in favor of modular procurement and Agile software development that emphasizes user research, user experience (UX) design, and puts working software in the hands of users much sooner.